▲ Indicates a special discount for ESNA Members.
5 Napkin
1325 Second Avenue (Corner of 70th)
212-249-0777
www.5napkin.com
5 Napkin caters to those with the most discerning appetites. We offer a rare mix of classic and innovative burgers, tacos, grilled tuna burger salads, and everything in between. Pair that with a custom cocktail, local lager, or a s'mores shake, as you kick back or mingle in our bustling bistro setting.
Open daily: Mon.-Fri. 11:30 am - midnight; Sat. & Sun. 11 am - midnight.
Anassa Taverna
200 East 60th Street (Corner of 3rd)
212-371-5200; Fax: 212-688-0080
e-mail: info@anassataverna.com
www.anassataverna.com
Anassa Taverna is a bi-level Mediterranean/ Greek restaurant. Our menu highlights the freshest seafood the world has to offer. Served "family style." Open Daily: Lunch: 11:30 am - 4:30 pm & Brunch Sat. & Sun; Dinner: Sun.-Thurs. 4:30 pm - 11 pm; Fri. & Sat. 4:30 pm - midnight.
Anatolia Mediterranean Cuisine
401 East 62nd Street (York-1st)
212-223-7500; Fax: 212-223-7504
email: KurtKurt43@yahoo.com
www.anatolianyc.com
www.menupages.com Search: Anatolia
www.seamless.com
www.grubhub,.com/NewYork
Traditional Mediterranean cuisine featuring homemade main courses and homemade desserts. Wide variety of flavorful cold and hot appetizers. Succulent seafood dishes exactingly prepared to order. Wine and Beer. Credit cards. Free delivery. Open daily: 11:30 am - 10 pm, Sun. noon - 10 pm.
Bagel Express II
1228 Second Avenue (64th-65th)
212-879-3960; Fax: 212-879-3064
Jumbo bagels, hand-rolled, all-natural and baked on the premises. Breakfast specials. Premium coffee bar. Deli sandwiches. Grilled sandwiches. Specialty sandwiches. Smoked fish. Fresh homemade soups. Tossed Bar—"Create your own salad." Traditional salads. Muffins and pastries. Catering menu—Continental breakfast, Executive breakfast, Smoked salmon platter. Special events platters. Free delivery. Credit cards accepted. Open daily: 6 am - 6 pm.
Bagelworks
1229 First Avenue (66th-67th)
212-744-6444
Bagels, muffins and pastries—All Baked Fresh Daily on our premises. All natural with no preservatives. Drop by and watch us bake them . . . the old-fashioned way, since 1983. Full complement of salads, cheeses and smoked fish. Try our heaping "Bagelwich" and famous appetizing spreads. You're in for a treat. Proud to have the distinction of being Zagat rated for the last 10 years. Free delivery with minimum $10 order. Open daily: 6 am - 9 pm.
Baker Street Pub & Restaurant
1152 First Avenue (Corner of 63rd)
212-688-9663;
www.bakerstreetnyc.com
"Your home away from home," this vibrant pub has everything you will ever need. Guinness, fish & chips, and lots more. Watch all premier League Soccer, Six Nations Rugby and the Olympics live. Best Value on the Upper East Side! Sat. & Sun. Brunch features 2 complimentary cocktails, all for $17. Open daily: 11 am - 4 am.
Bedford Falls
206 East 67th Street (2nd-3rd)
212-717-8181
www.bedfordfallsnyc.com
A neighborhood bar with an atmosphere unparalleled elsewhere on the Upper East Side. Beer garden, Dining area, and 16 HD TVs with all the sports packages. Happy Hour from 11:30 am - 7 pm. Brunch served on Sat. & Sun. noon - 4 am. Kitchen closes at midnight. Open Daily: Mon.-Fri. 11:30 am - 4 am; Sat. & Sun. noon - 4 pm.
Best Pizza II
1140 First Avenue (62nd-63rd)
212-838-5080/5081
Our name says it all!   We have been in the pizza business for three generations! 22 varieties of Pizza • Pasta & other Italian entrées, whole wheat spaghetti and penne available • Hot & cold heroes • Salads—including Chef & Greek • Appetizers • Soups • Wraps • Gyros • Burgers • Dinners • Catering • Fast & prompt delivery. Open daily: Mon.-Thurs. 11 am - midnight; Fri. & Sat. 11 am - 2 am; Sun. noon - midnight.
Canaletto Restaurant
208 East 60th Street (2nd-3rd)
212-317-9192
"An 'island of mellow civility,' this 'upscale' Italian" (Zagat 2011) offers the neighborhood's most reliable dining experience. Takeout and delivery available. Open daily: Lunch noon - 3 pm; Dinner 5 pm - 10 pm.
CMX Cinébistro
400 East 62nd Street (York-1st)
646-677-9387
e-mail: chad.griffin@cmxcinemas.com
www.cmxcinemas.com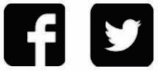 CMX Cinébistro offers a VIP Dinner and a Movie experience in an intimate and exclusive setting. Chef-inspired menu and handcrafted specialty cocktails are available for in-theatre dining with service directly to our luxurious reclining seats and at any of the two chic and well-appointed bars and lounges; providing an ideal spot for guests to gather and unwind.
Our venue hosts several multi-functional spaces, which are also available for private rentals, VIP movie screenings, corporate events, celebrations and special occasions. These spaces, due to their versatility, can be themed and decorated as per the client's request. Complete with our state-of-the-art technology, cuisine and hospitable service, CMX CinéBistro is the perfect option for a successful event.
CMX Cinébistro at 62nd street welcomes guests 21 and over after 6pm. Proper ID Required. In order to enjoy in-theatre dining guests must arrive 30 minutes before showtime.
Daily Bagel
1111 First Avenue (Corner of 61st)
212-371-4907; Fax: 646-918-7669
The Animal Medical Center in New York City is a federally recognized 501(c)(3) not-for-profit veterinary center that has been a national leader in animal care since 1910. As an academic veterinary hospital, AMC promotes the health and well-being of companion animals through advanced treatment, research and education. Our staff is comprised of nearly 100 veterinarians who utilize an interdisciplinary team approach in our Elmer and Mamdouha Bobst Hospital, combining expertise in more than 17 key specialties and services to care for your pet 24 hours a day, 365 days a year.
A contemporary gourmet delicatessen. Homemade bagels. Breakfast and post-breakfast specials. Premium coffee bar. Fresh juice bar. Smoothies. Fresh homemade soups. Tossed salad bar and traditional salads. Specialty sandwiches and wraps. Grilled panini. Udon (Japanese- style). Muffins and pastries. A special Manhattan experience. Delivery. Open daily: Mon.-Sat. 6 am - 10 pm; Sun. 6 am - 8 pm.
Dunkin' / Baskin Robbins
1225 First Avenue (Corner of 66th)
212-734-5465
1099 First Avenue (60th -61st)
212-588-9495
Our friendly staff serves Dunkin' Donuts, fresh coffee, breakfast sandwiches and bakery products, along with Baskin Robbins desserts & ice-cream cakes. Let us make it a great day for you. We deliver and cater for any occasion. Open: 24/7.
El Porrón Una Tasca Moderna serving excellent Classic & Signature Tapas.  Open for lunch and dinner every day.  Social Hour: Sun.-Thurs. 3 pm - 6:30 pm; Fri. & Sat. 3 pm - 6 pm. Any three Tapas from our menu $22. Glass of red or white Sangria or wine $6. Draft beer $5 at the bar and bar tables. Open daily: Sun.-Thurs. noon - 10 pm; Fri. & Sat. noon – 11 pm.
Felice Wine Bar
1166 First Avenue (Corner of 64th)
212-593-2223
www.felicewinebar.com
1593 First Avenue (Corner of 83rd)
212-249-4080
www.feliceynyc.com
Come join us in a welcoming and warm neighborhood wine bar and restaurant. Our menu features delicious pastas and entrées. Don't miss our addictive homemade focaccias and crostonis. Our special wine list comes from our partnership with an Italian winery in the heart of Tuscany! Enjoy our seasonal sidewalk Café. Takeout. Open daily: 11 am - 11 pm.
Grace's Marketplace
1299 Second Avenue (Corner of 68th)
212-737-0600; Fax: 212-535-7431
www.gracesmarketplace.com
Our local premier Gourmet Market offering the Best in Quality Foods and Customer Service. Family owned and operated. Open daily: 7 am - 9 pm.
Greek Eats
1229 First Avenue (66th-67th)
212-861-GYRO (4976)
e-mail: greekeatsnyc@gmail.com
www.greekeatsnyc.com
Gristedes
Your neighborhood grocer since 1888.
1208 First Avenue (65th-66th)
212 535-2047
email: st512@gristedes.com
www.gristedessupermarkets.com
Our newly redesigned, shopper-friendly store offers fresh meat, produce, dairy products, baked goods, frozen foods, gourmet foods, and nonfood items. We strive to make every shopping experience a great shopping experience. Specialty items include freshest seafood, in-house bakery goods, and at our deli delicious prepared foods including our famous Whole BBQ Chickens. Be sure to check our Weekly Specials. Remember Tuesday is Free Delivery and Senior Citizen Discount day. Daily: 7 am - 11 pm.
The Health Nuts
A new expanded ORGANIC DELI & JUICE BAR all the way to 63 Street.
1208 Second Avenue (Corner of 63rd)
212-593-0116; Fax: 212-593-0227
e-mail: evababaian@optonline.net
Tables and counter seating! Expanded Fresh Organic Produce Section, Vitamin Discounts & Monthly Specials. Complete Lines of Natural Vitamins, Nutritional Supplements and Natural Health & Beauty Aids.
Open daily: Mon.-Fri. 8 am - 9 pm; Sat. & Sun. 9 am - 8 pm.
Greek Eats is an elevated casual restaurant on the Upper East Side that offers well- priced, healthy and freshly made fare. We serve Greek food made with the freshest quality natural ingredients. Wine and beer on tap. Delivery. Open daily: 11 am - 10 pm.
Isle of Capri
1028 Third Avenue (Corner of 61st)
212-223-9430 or 212-758-1828
e-mail: info@isleofcapriny.com
www.isleofcapriny.com
Upscale Italian cooking served in an "old world" atmosphere. Extensive menu including delicious seafood, beef, chicken, veal and fresh pasta dishes. Seasonal specials. Family owned and operated since 1955. Enclosed sidewalk café. Private Party Room for up to forty-five guests. All major credit cards. Open: Mon.-Sat. 11:30 am - 10 pm.
Ivy Lane
116 East 60th Street (Park-Lexington)
212-341-0577
www.IvyLaneNYC.com
Ivy Lane is a tri-level, Modern American restaurant, bar and event space helmed by Chef Sung Park and beverage director Wilmer Nolasco. Designed by renowned Brooklyn artist N. Carlos Jay. It is a venue that can host large groups and private events from 15-250 people until 4 am. Open: Tues.-Sun. 5 pm - 11 pm.
The Jeffrey Craft Beer & Bites

The Jeffrey Craft Beer & Bites
311 E 60th Street (1st-2nd)
(212) 355-2337
e-mail: colm@thejeffreynyc.com
www.thejeffreynyc.com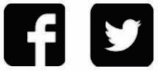 The Jeffrey is a bespoke craft beer and cocktail bar. Combining two storefronts in one under the Queensboro Bridge. We feature 30 beers on tap and four local wines on tap. We have a full menu ranging from charcuterie and local oysters to tacos and sandwiches. Food Service until: 1 am. Open daily: 11 am – 2 am.
John & Tony's Pizzeria, Trattoria & Cafe
1097 First Avenue (Corner of 60th)
212-371-4965; Fax: 212-750-6480
Pizza by the slice in this old-fashioned self serve pizzeria. Table service available in the very cozy rear dining room. Full menu prepared with the finest ingredients. Delivery service. Open daily: Mon.-Thurs. 10 am - 4 am; Fri. & Sat. 11 am - 5 am; Sun. 11 am - 2 am.
Lena's Italian Kitchen
Opening Early 2020
1147 Second Avenue (60th-61st)
646-846-5362
www.lenasitaliankitchen.com
Lena's Italian Kitchen is a new Quick Service Restaurant, serving quality Italian food. Our menu consists of made-to-order Italian classics, cooked with only the finest ingredients, passionately prepared and packaged. Lena's Italian Kitchen guarantees a restaurant-quality meal, wherever you are. From our store to your door, orders can conveniently be picked up or delivered. Established in NYC in 2016, Lena's Italian Kitchen might seem like a trendy new start-up; however, you probably know more than you think about the quality and flavor of our food. Lena's Italian Kitchen is the newest brand from the family that has brought you Gino's Pizzerias & Gino's Italian Ices. Founded by Louis "Gino" Branchinelli over 50 years ago, both Gino's Pizzerias & Gino's Italian Ices have become household names. You can also visit us at our 551 Second Avenue location (30th-31st Streets) 646-846-5362. Open daily: 11 am - 9 pm.
Le Pain Quotidien
1270 First Avenue (68th-69th)
212-988-5001
www.lepainquotidian.com
The Daily Bread bakery-restaurant was founded in Brussels in 1990. Today, it is an international chain serving bakery fare, healthful salads, handmade breads and organic drinks for breakfast, lunch and dinner. Open daily: 7 am - 7 pm; Sat. & Sun. 8 am - 8 pm.
Mediterraneo is the epitome of style and fine Italian Cuisine. Here the Florentine and Tuscan Heritage of owners translate to a menu filled with fragrant aromas and flavours spectacular enough to sate the most sophisticated plate. Quality ingredients, as well as fresh meat, fish carpaccio and wood-burning pizza with an exquisitely delicate crust, are trademarks of Mediterraneo and are paralleled only by the restaurant's charming atmosphere. During the summer, do not miss your opportunity to dine al fresco in the Mediterraneo outdoors. Delivery: 11:30 am - 11 pm.Hours to: Open daily: Sun., Mon., Tues. 11:30 am - 11 pm; Wed. & Thurs. 11:30 am - 11:30 pm; Fri. & Sat. 11:30 am - midnight
▲Milk & Hops Raman Bar
10% discount for ESNA members
1159 First Avenue (63rd-64th)
212 758-5588
www.milkandhops.com
Milk & Hops Ramen Bar—it's a craft beer shop, a gourmet food store, a grilled cheese & sandwich shop and ramen bar—all in a comfortable, cozy environment. Featuring cheeses and charcuterie from around the world. Craft beers, meads, ales and sodas. Open daily: Mon.-Thurs. noon - 11 pm; Fri.-Sat. noon - midnight; Sun. noon - 10 pm.
MOTI MAHAL DELUX
1149 First Avenue (Corner of 63rd)
212 371-3535
email: contact@motimahaldelux.us
www.motimahaldelux.us
Many decades after the founding of Moti Mahal Delux in Delhi, India, the success continues to be driven by the adherence to its core values ̶ to deliver the highest quality of food, to offer great flavor, visual variety, and outstanding value for price. With a worldwide trend towards ethnic cuisine, Moti Mahal Delux leads the way in the Indian food revolution. Moti Mahal Delux offers recipes that are distinguished principally by inventive flavor combinations and the finesse of 'Mughlai' cuisine, a "bargain in any neighborhood for food that provides a surprising flavor of luxury." The New York Times, 2 Stars. Delivery. Open daily: Lunch noon - 3 pm; Dinner 5 pm - 11 pm.
Oath Pizza
1140 Third Avenue (66th- 67th)
212 988-4300
www.oathpizza.com



Pizza without the baggage. Certified humane, ethically sourced, seasonally inspired. Our crust is stretched with love at our bakery, grilled and seared in avocado oil. Feel good about what you eat! Seasonal salads. Chocolate chunk cookie pizza. Delivery is available via Door Dash, Uber Eats and Delivery.com. Delivery is available via Door Dash, Uber Eats and Delivery.com. Open daily: 11 am - 10 pm
One Lenox
1113 1st Ave (Corner of 61st)
646 596-7726
email: info@onelenox.com



One Lenox is a New York style bar with Mediterranean and American inspired food. We have plenty of small plates to share as well as handmade, freshly baked "Manousheh" Flatbreads and Bruschetta. Mouthwatering sandwiches and burgers! Entrees to try including Fresh Gemelli Pasta with Lamb Bolognese, Goulash – slow roasted pork shoulder with pappardelle egg noodles tossed in sour cream and chives. Yum! And more! And on the weekends, check out our Bottomless Brunch options. Open daily: Mon.-Thurs. noon – 1 am; Fri. & Sat. noon – 3 am; Sun. noon – 1 am; Kitchen closes at 11 pm.
Padoca
Let us bake you happy!
359 East 68th Street (Corner of 1st)
212-300-4543
www.padocabakery.com
Serendipity 3
225 East 60th Street (2nd-3rd)
212-838-3531
www.serendipity3.com
Tucked into a cozy brownstone, Serendipity 3 is the quintessential American soda fountain that still reigns supreme after over 61 years. Happy people gather at marble-topped ice-cream parlor tables for burgers and foot-long hot dogs, country meat loaf with mashed potatoes, salads, sandwiches and pastas. The restaurant's signature is Frozen Hot Chocolate, but other crowd pleasers include celestial carrot cake, lemon icebox pie, and anything with hot fudge. Serendipity 3 is a charmer appreciated by adults and kids alike. Open daily: Mon.-Thurs. & Sun. 11:30 am - midnight; Fri. 11:30 am - 1 am; Sat. 11:30 am - 2 am.
Silver Star Restaurant
1238 Second Avenue (Corner of 65th)
212-249-4250/4506; Fax: 212-734-7530
www.grubhub.com/NewYork
Since 1965, this well-known diner with a friendly atmosphere has offered quality food at reasonable prices. The comprehensive menu features seafood, pasta and Greek specials, and great desserts. Fast service. A neighborhood institution. Please order from Grubhub. Delivery. Open daily: 6 am - 11 pm -midnight.
The Spotted Dog
1154 1st Avenue (63rd-64th)
646-649-5331
e-mail: thespotteddognyc@gmail.com
www.thespotteddognyc.com
An innovative dining and drinking establishment has found its home on Manhattan's Upper East Side. Chef David E. Diaz, formerly of Brasserie Beaumarchais and the Milton, has joined the team from Baker Street Pub at "The Spotted Dog". The establishment prides itself in serving up a long list of signature cocktails from our full-service bar. The food, complimentary to the space, is all about comfort and is a unique fusion of American, British and Irish cuisine. (Snack on our Chicken Parm Sticks with homemade Marinara sauce, shepherd's pie of stout-braised lamb, or the house favorite The Spotted Dog Burger, a unique blend of prime beef served with traditional British chips and malt vinegar mayo.) The Spotted Dog will be open for lunch, brunch and dinner. The bar has a rustic, country feel and a bar scene to appeal to patrons after a hard day's work. We also have a cozy sidewalk café, nooks and snugs for private conversations, and the welcoming smile of upper East Side from all our staff. Open daily: Mon.-Fri. noon – 4 am; Sat. & Sun. 11:30 am – 4 am.
Sugar East
1125 First Avenue, Lower Level (Corner of 62nd Street)
212 832-4610; Fax: 212 832-4610
e-mail: info@sugareast.com
www.sugareast.com
Sugar East is a new, sleek mid-century styled lounge that transports guests to another place and time. True to the age of the decadent Havana High Life – legal indoor smoking, fresh sourced cocktail ingredients, and music playing through early morning hours. Bright flavors accentuate the colorful cocktail menu, whimsical, spirit heavy cocktail creations anchored by a single defining note including Smoke, Celery, Pistachio and Charred Lemon. A menu of small plates include Tuna Tartare, Sugarcane-Tamarind Glazed Wings, and Cuban Potato Fritters stuffed with house-smoked brisket and cheese. The theme of smoke subtly wisps its way through visual and edible elements, a nod to the fact that Sugar East is one of the city's seven remaining venues in New York City where tastemakers and troublemakers alike can grab a cocktail and an otherwise forbidden indoor late-night cigarette. Open: Sun.-Thurs.
5 pm – 2 am; Fri. & Sat. 5 pm – 4:00 am.
Tiella Restaurant
1109 First Avenue (60th -61st)
212 588-0100; Fax: 212 588-0102
e-mail:info@tiellanyc.com
www.tiellanyc.com
Tiella is a modern southern Italian restaurant, serving inspired menu of peasant culinary traditions in an elegant and relaxing ambiance with Italian décor. Open daily: Dinner Mon.-Sat. 5 pm – 11 pm; Sun. 5 pm – 10 pm.
Tony's Di Napoli
1081 Third Avenue (63rd-64th)
212-888-6333
e-mail: bruce@tonysnyc.com
www.tonysnyc.com
We are so happy to be back on the East Side, and thrilled to see so many of our old friends. We're busy making new friends with our NEW ½-SIZE PORTION MENU. Lunch and dinner are now being served 7 days a week starting at 11:30 am. Of course we still have our private dining rooms with the best party packages in town. Corporate catering and delivery are also available. We're back and we're offering the tastiest, traditional family style Italian food and service you can find in New York. Free neighborhood delivery. Open daily: Sun.- Thurs. 11:30 am - 11 pm; Fri & Sat. 11:30 am - midnight.
Treadwell Park is the new dynamic beer hall in the Upper East Side, with 7,000 square feet of casual-yet-refined dining space. Treadwell Park celebrates independent spirits and distilleries, offering over 20 rotating draught craft beers, ciders, cask beer, and hand crafted artisanal cocktails. Executive Chef Stephen Lyle's innovative menu of bar classics and exotic bites fulfills your every craving. Treadwell Park provides an energetic atmosphere, set with Ping-Pong tables, pinball machines and a fireplace for those cold-weather months. All you need to remember when you step in is to laugh and have fun. Inquire about our private parties. Open daily: Mon.-Fri.: 4 pm - 2 am; Sat. & Sun. 11:30 am - 2 am.
Under the Bridge
1079 First Avenue (58tht-59th)
212-583-0695; Fax: 212-583-0697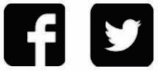 A new Greek Seafood restaurant for the Sutton Place and ESNA areas.  Our kitchen prepares traditional home cooked dishes with tender, loving care. Our menu features light and healthy choices, including Branzino, Dorado, Red Snapper, Sea Bass, Sardines, Octopus, etc. Classic dishes with unique plates like flat spinach pie prepared to order on homemade phyllo dough—the flaky, flavorful, layered sheets of tissue-thin pastry. One of a kind offerings like talagani cheese with special sauces and daily specials cooked with traditional recipes and flavors. Delivery. Brunch on weekends noon - 3 pm. Open daily: 11:30 am - 11:30 pm.
Veritable
Taste the difference that fresh makes
1201 Second Avenue (Corner of 63rd)
212-753-0600
e-mail: veritablenyc@gmail.com
www.veritablenyc.com
Veritable is your Upper East Side destination for fresh and fast. We are a casual restaurant and café that serves breakfast, lunch and dinner. Everything is made from scratch and by hand throughout the day, using only the most natural ingredients. Enjoy one of our tossed salads or roasted brisket sandwiches on artisanal bread. Or take home one of our rotisserie chicken meals with all the fixings for the family. We deliver and cater for any occasion. We also have a wide variety of vegetarian options. Open daily: 7 am - 10 pm.
Wing Bistro
1109 First Avenue (60th-61st)
917-475-1153
www.wingbistro.com
Wing Bistro is now a Full Sports Bar. Come enjoy a cocktail to go along with NYC's best wings and burgers. We have 11 big screen TVs showing all your favorite sports. Feel like eating in? We deliver! Open daily.