Animal Medical Center
The Elmer and Mamdouha Bobst Hospital | Caspary Research Institute
The Institute for Postgraduate Education
The Cancer Institute | The Usdan Institute for Animal Health Education
510 East 62nd Street (East of York)
Main: 212-838-8100
Appointments: 212-838-7053
www.amcny.org
The Animal Medical Center is the world's largest non-profit animal hospital with 100+ veterinarians providing the highest quality medical care across 17 specialties. AMC's pioneering clinical research advances veterinary knowledge, and our education programs train the next generation of veterinary leaders and provide pet owners with quality pet health information. AMC is proud to offer our services 24 hours a day, 7 days a week. To learn more, visit www.amcny.org.
BISCUITS & BATH
1035 Third Avenue (61st- 62nd)
212-901-7933; Fax: 212-901-7900
e-mail: bmerida@biscuitsandbath.com
www.biscuitsandbath.com
Established in 1990, Biscuits & Bath is the leading and most innovative animal care organization in New York City! Our mission is simple—to work with you to positively impact your dog's quality of life. Services include: Dog Daycare, Dog Walking, Grooming, Overnight Care, Training, Veterinary Care & Transportation. Open: Mon.-Fri. 8 am - 7 pm; Sat. 9 am - 5 pm.
Ruby & Jack's Doggy Shack
1146 Second Avenue (60th-61st)
212-840-3644; Fax: 212-759-3155
e-mail: theteam@rubyandjacks.com
www.rubyandjacks.com
Ruby & Jack's Doggy Shack is an oasis for dogs & cats. We offer slumber care, play care, walking, puppy and cat sitting, training, transPETation, grooming, and cat boarding with loving tenderness. We welcome you and your furry friend to stop in for a tour of our new, amazing Doggy Shack staffed 24/7/365. Lobby Hours: Mon.-Fri. 7 am - 9 pm; Sat. & Sun. 8 am - 9 pm.
Sutton Animal Hospital
1147 First Avenue (62nd - 63rd)
Tel: 212-935-0823
Fax: 212-320-0358
www.suttonvet.com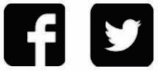 Sutton Animal Hospital is located in the heart of Manhattan's Upper East Side and  provides state of the art veterinary services to dogs and cats.  The hospital was founded by Dr. Monica Kennedy and Dr. Susanne Kint-Miller in 2017 and was built on the principles of advanced medicine, experience and compassion.  Both doctors had the vision of providing a hospital that adheres to the highest standards of veterinary medicine with individualized compassionate care.
Veterinary Emergency Group
1215 Second Avenue (63rd-64th)
212-223-3500
e-mail: sandra@veg.vet
The Veterinary Emergency Group is an after-hours emergency and urgent care veterinary clinic. We treat pets like people and people like human being. You can speak directly with a doctor. You and your pet can stay together. Open daily: On Holidays open 24 hours. Mon.-Thurs. 6 pm - 8 am; Fri. 6 pm - Mon. 8 am.