Animal Medical Center
The Elmer and Mamdouha Bobst Hospital
Caspary Research Institute | The Institute for Postgraduate Education
510 East 62nd Street (East of York)
Main: 212-838-8100
Appointments: 212-838-7053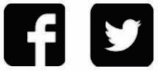 The Animal Medical Center in New York City is a federally recognized 501(c)(3) not-for-profit veterinary center that has been a national leader in animal care since 1910. As an academic veterinary hospital, AMC promotes the health and well-being of companion animals through advanced treatment, research and education. Our staff is comprised of nearly 100 veterinarians who utilize an interdisciplinary team approach in our Elmer and Mamdouha Bobst Hospital, combining expertise in more than 17 key specialties and services to care for your pet 24 hours a day, 365 days a year.
Sutton Animal Hospital
1147 First Avenue (62nd - 63rd)
Tel: 212-935-0823
Fax: 212-320-0358
www.suttonvet.com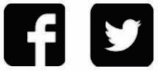 Sutton Animal Hospital is located in the heart of Manhattan's Upper East Side and  provides state of the art veterinary services to dogs and cats.  The hospital was founded by Dr. Monica Kennedy and Dr. Susanne Kint-Miller in 2017 and was built on the principles of advanced medicine, experience and compassion.  Both doctors had the vision of providing a hospital that adheres to the highest standards of veterinary medicine with individualized compassionate care.
Veterinary Emergency Group
1215 Second Avenue (63rd-64th)
(212) 223-3500
e-mail: sandra@veg.vet
The Veterinary Emergency Group is an after-hours emergency and urgent care veterinary clinic. We treat pets like people and people like human being. You can speak directly with a doctor. You and your pet can stay together. Open daily: On Holidays open 24 hours. Mon.-Thurs. 6 pm - 8 am; Fri. 6 pm - Mon. 8 am.