CMX Cinébistro
400 East 62nd Street (York-1st)
646-677-9387
e-mail: chad.griffin@cmxcinemas.com
www.cmxcinemas.com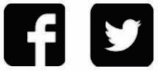 CMX Cinébistro offers a VIP Dinner and a Movie experience in an intimate and exclusive setting. Chef-inspired menu and handcrafted specialty cocktails are available for in-theatre dining with service directly to our luxurious reclining seats and at any of the two chic and well-appointed bars and lounges; providing an ideal spot for guests to gather and unwind.
Our venue hosts several multi-functional spaces, which are also available for private rentals, VIP movie screenings, corporate events, celebrations and special occasions.  These spaces, due to their versatility, can be themed and decorated as per the client's request. Complete with our state-of-the-art technology, cuisine and hospitable service, CMX CinéBistro is the perfect option for a successful event.
CMX Cinébistro at 62nd street welcomes guests 21 and over after 6pm. Proper ID Required. In order to enjoy in-theatre dining guests must arrive 30 minutes before showtime.
Guastavino's
409 East 59th Street (York-1st)
212-980-2711; Fax: 212-980-4517
www.guastavinos.com
Guastavino's event space in New York is an architectural masterpiece and designated a New York City landmark. It is now available for galas, weddings, cocktail receptions and corporate events. Situated under the 59th Street Bridge, Guastavino's New York event space, with its soaring granite arches and Catalan vaulted tile ceiling, is a unique space for any occasion. In addition to the 15,000 square foot interior, Guastavino's Midtown location boasts a spacious private garden.
Ivy Lane
116 East 60th Street (Park-Lexington)
212-341-0577
www.IvyLaneNYC.com
Ivy Lane is a tri-level, Modern American restaurant, bar and event space helmed by Chef Sung Park and beverage director Wilmer Nolasco. Designed by renowned Brooklyn artist N. Carlos Jay. It is a venue that can host large groups and private events from 15-250 people until 4 am. Open: Tues.-Sun. 5 pm - 11 pm.
Philippe
33 East 60th Street (Madison-Park)
212-644-8885
www.philippechow.com
Philippe Chow is a tri-level Modern Beijing fine dining restaurant, bar and event space helmed by Chef Philippe Chow. Guests experience unparalleled service and award-winning cuisine for both lunch and dinner. There are six private dining rooms that can host large groups and private events from 15-250 people. Open daily: Mon.-Sat. Lunch Noon - 3:30; Dinner 6 pm - 11 pm; Sun. 2 pm - 10 pm.