Celestial Cleaners
357 East 68th Street (1st-2nd)
212 288-8843; Fax: 212 288-8845
e-mail: celestial_cleaners@yahoo.com
www.drycleannewyork.com
Free pickup and delivery. Over 10 years of experience in the dry cleaning and laundry business. Eco-friendly dry cleaning solutions. Providing service to major retail stores, hotels, restaurants, medical offices and residential customers. Industry leader in full service dry cleaning, wash & fold, alteration and care for your personal clothing items. Our level of customer care is simply unparalleled. Open daily: Mon.-Fri. 7 am - 7 pm; Sat. 8 am - 6 pm; Sun. 8 am - 4 pm.
Frank's Cleaners & Tailoring
334 East 65th Street (1st - 2nd)
212-249-2126
e-mail: kwansoh@hotmail.com
www.frankcleaners.com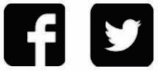 Since 1971, Frank's Cleaners & Tailoring has been serving in the Upper East Side neighborhood with best quality garment care.  Please check our website www.frankcleaners.com for more information.  Also, you can check Yelp & Google reviews to see what our customers say.
Mon.-Fri. 7 am - 7 pm; Sat. 8 am - 6 pm.
Hallak Cleaners
1232 Second Avenue (64th-65th)
212-879-4694
e-mail: info@hallak.com
www.hallak.com

hallekcouturecleaners

@hallekcleaners
Trusted neighborhood family-owned couture cleaner for over fifty years. Specialized services such as couture, wedding, leather, fur, alterations and home furnishings. We invoice you to stop by Monday – Saturday to meet our wonderful team. Complimentary delivery service available. Open: Mon.-Fri. 7 am - 6:30 pm; Sat. 8 am - 5 pm.
Regency Dry Cleaners
1203 Second Avenue (63rd-64th)
212-758-1204
Same-day service for all types of cleaning • Expert tailoring on the premises • Hand pressing of ladies' and men's shirts • Winter storage. Open: Mon.-Fri. 7 am - 7 pm; Sat. 8 am - 6 pm.