Bronze Boutique & Spa
Get 20% off your first visit.
330 East 65th Street (1st-2nd)
212-319-5805
e-mail: info@bronzeboutiquenyc.com
www.bronzeboutiquenyc.com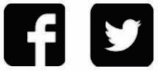 NYC's one stop Spray Tanning spa. Enjoy an exfoliating Body Scrub or painless Waxing Services before your Spray Booth or Airbrush tanning session. We complete your new bronze look with a set of natural looking Lash Extensions, Brow Shaping and Tinting. Pamper yourself with one of our soothing Massages. Open daily: Mon.-Fri. 10 am – 10 pm; Sat.-Sun. 10 am – 8 pm.
Credo
Clean Beauty Expert!
1140 Third Avenue (66th-67th)
646-449-0176
e-mail: destiny@credobeauty.com
www.credobeauty.com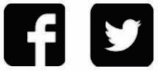 We specialize in Clean Beauty, Skincare, Makeup, Bath & Body, Hair, and Fragrance. We hire trained makeup artists and estheticians to guide you through the product benefits, ingredients and solution based on your individual skin type and concerns. Our Beauty Bar offers mini facials, makeup, brow, and lip waxing. Open: Sun.-Wed. Noon – 5 pm; Thurs. – Sat. 11 am - 6 pm.
Dueto Hair & Color Salon
What you do with your hair is our business!
1303 Second Avenue (68th-69th)
212-879-4800
www.duetosalon.com
Dueto Salon is a full-service salon with an experienced team well educated in the latest trends. Our warm and friendly staff will listen to your needs and infuse their ideas to keep you looking and feeling your best. We are open seven days a week to accommodate your schedule and we look forward to your visit.
Hours to: Tues.-Fri. 9 am - 7:30 pm; Mon. & Sat. 9 am - 6 pm. We accommodate earlier appointments upon request.
Eddie's Haircut & Shave
1295 First Avenue (69th-70th)
212-861-1143
www.eddieshaircutshave.com
Providing a traditional barbershop experience with a touch of modern-day style.
Eddie's keeps traditional barbering alive by excelling in haircuts and rare barbering skills such as the hot towel shave, providing today's man with the experience of a barbershop from the past: a place where he can unwind and feel at home. Walk-ins are always welcome. But if you prefer the convenience of an appointment, you may schedule one by telephoning our receptionist, going to our website, or using the "book now" feature on our new mobile app. Open: Mon.-Sat. 8 am - 7 pm.
Rita's Coif
209 East 59th Street (2nd-3rd)
917-232-8774
e-mail: meritatomcini@gmail.com
Rita's Coif is the perfect hair haven for anyone looking to change up his or her look. If you are looking for an experienced group of professionals, this is the place for you. Our seasoned stylists specialize in custom cuts and colors for each client individually. A great fit for the entire family, Rita Coif & Colour is sure to not just give great hair but leave you feeling pampered and confident. Appointments are available by phone. Open : Wed.-Sat. 10 am to 6 pm.